Z34 370z bolt on coolant swirl pot setup
Q: What is backorder?
When a product is on backorder, it means that we have sold out and we are opening a back order due to popular demand. This is essentially a queue, when new stock arrives from production, we'll send your order.
Q: Will items in my order that are in stock be shipped out first?
We will send your order altogether once your backorder item is ready! You may wish to place separate orders if you want an item before the other is due back in stock.
Pickup available at Albuquerque NM
Usually ready in 24 hours
Z34 370z bolt on coolant swirl pot setup
Albuquerque NM
Pickup available, usually ready in 24 hours
8524 Indian School Rd NE
Albuquerque NM 87112
United States
📦
Free Shipping on orders over $250
Checking Dispatch Times...
A common issue that affects a cars coolant temps is air. Air is far less efficient at cooling than coolant. Air can also become trapped and create heat pockets throughout a coolant system. Unfortunately, the VQ motors are notorious for having air pockets in the coolant system, even when using a vacuum bleeder.

The GKTECH coolant breather tanks are designed to be a more efficient way to fill and maintain the cooling system, and ensure any air in your system can escape. By connecting common points throughout the coolant system the breather tank allows your system to vent so no air bubbles will get trapped in the system causing coolant to not flow optimally and cause your car to overheat. One of the most crucial aspects to maintaining your motor and your car's general performance, is ensuring your motor can run cool, and the cooling system can operate as intended.

Typically, you would have to piece this kit together yourself. We needed a solution for the various VQ powered vehicles that we own ourselves so we make this kit which includes literally every single piece that you'll need:
- Swirl pot
- Blank radiator cap
- Hose
- Clamps
- Vehicle specific bracket
- Lower radiator hose junction
- Upper coolant system junction (also doubles as a replacement to the factory plastic unit which is prone to breaking)

Some further info on why a coolant breather tank (aka coolant swirl pot) is such a great idea can be seen here: https://motoiq.com/ask-sarah-motoiq-linked-in/2/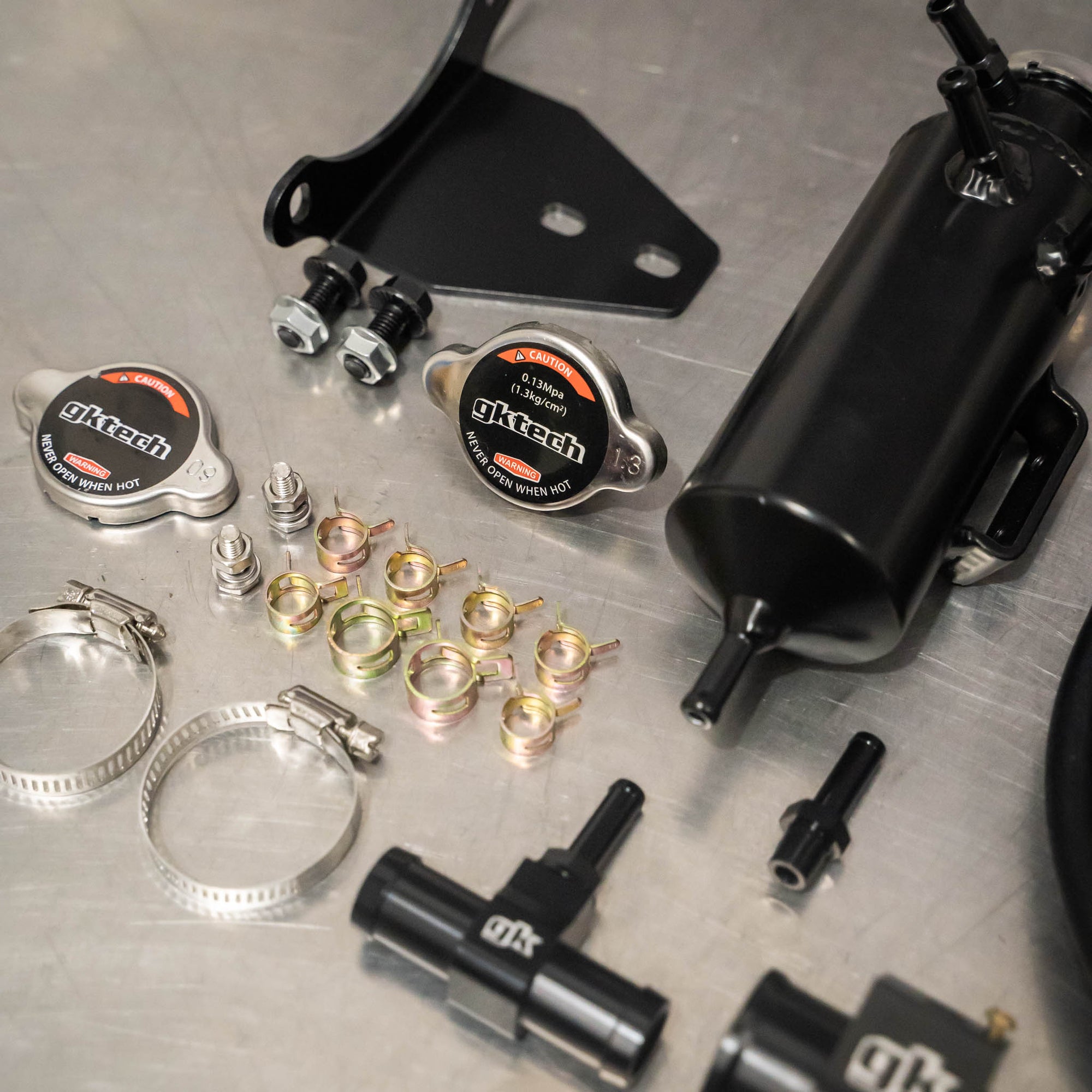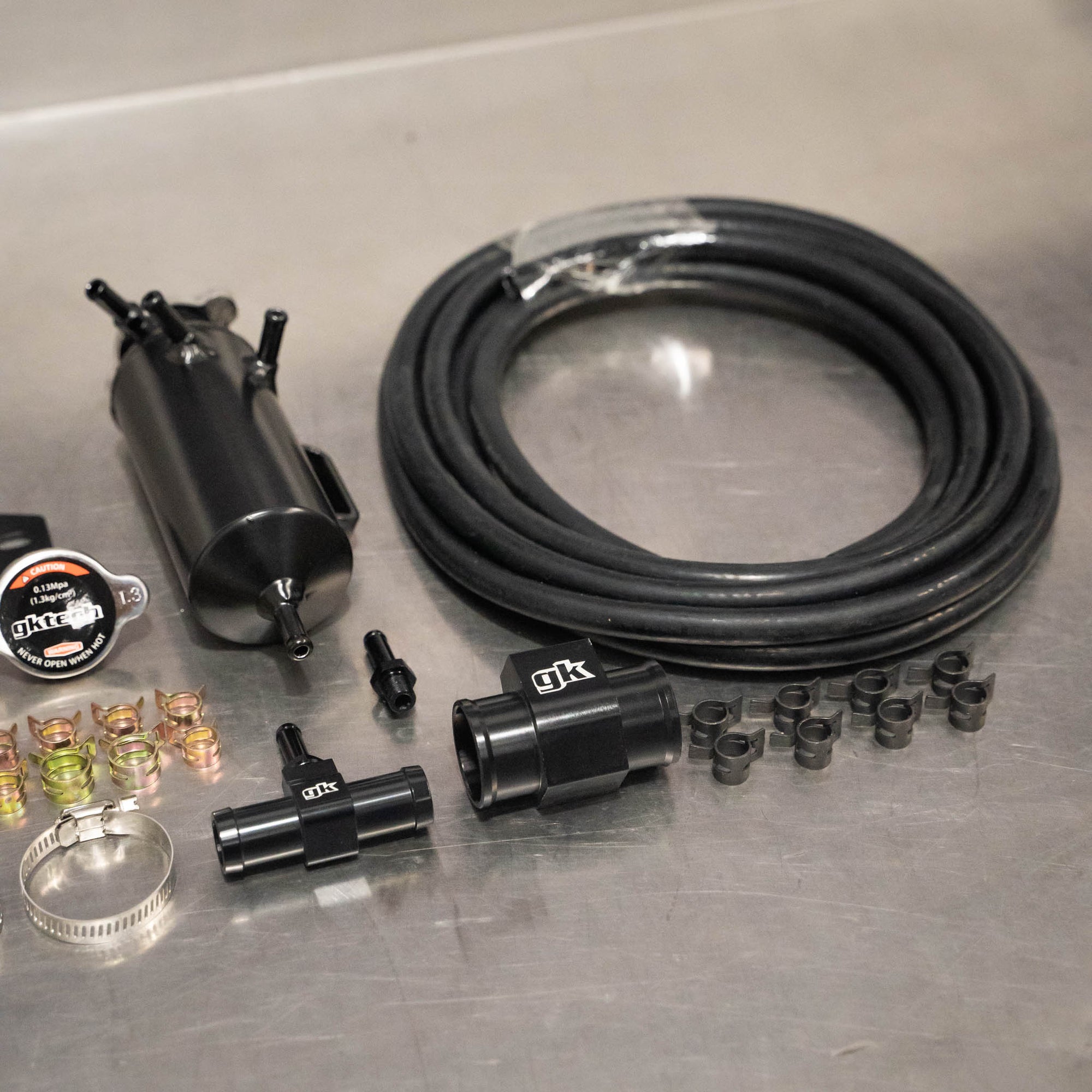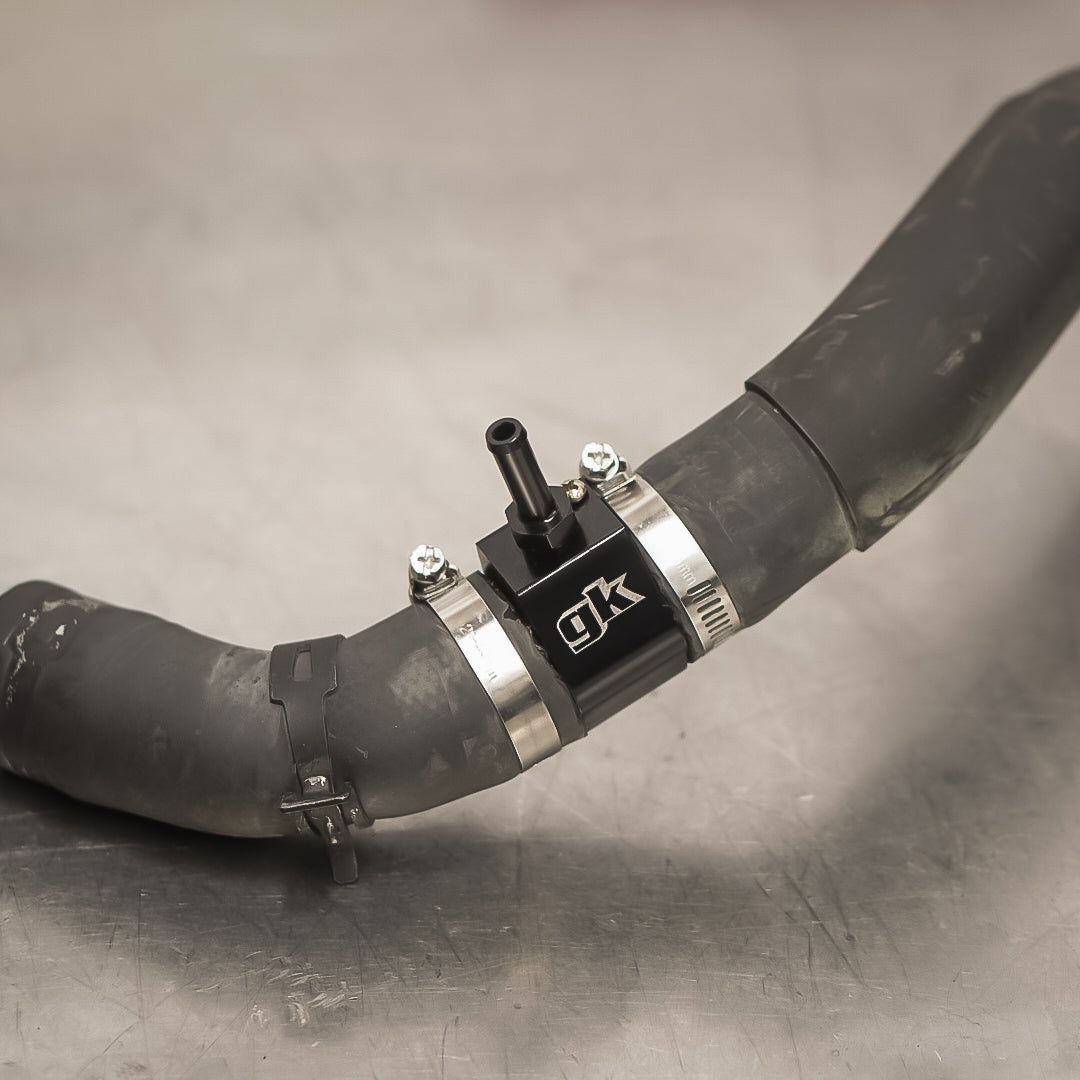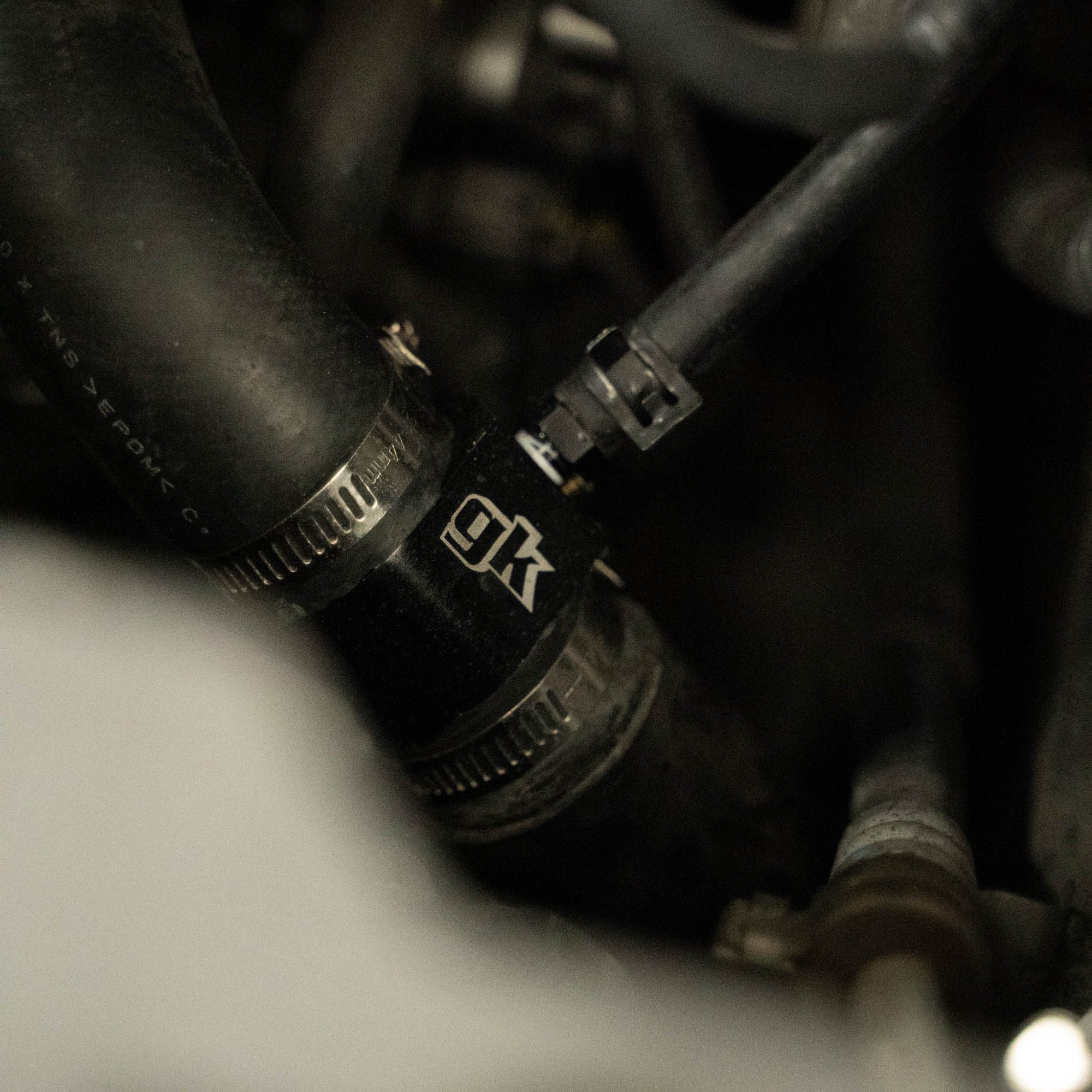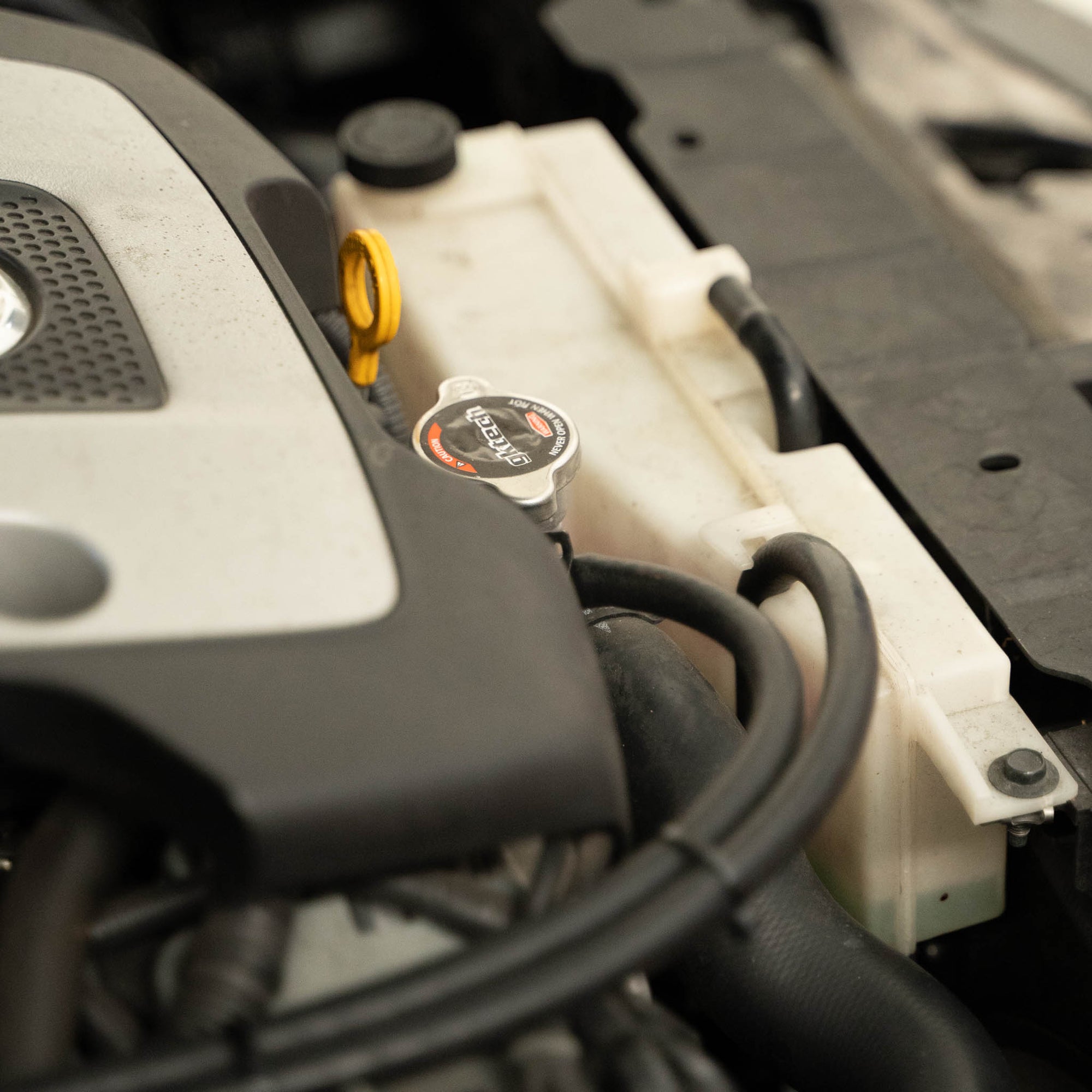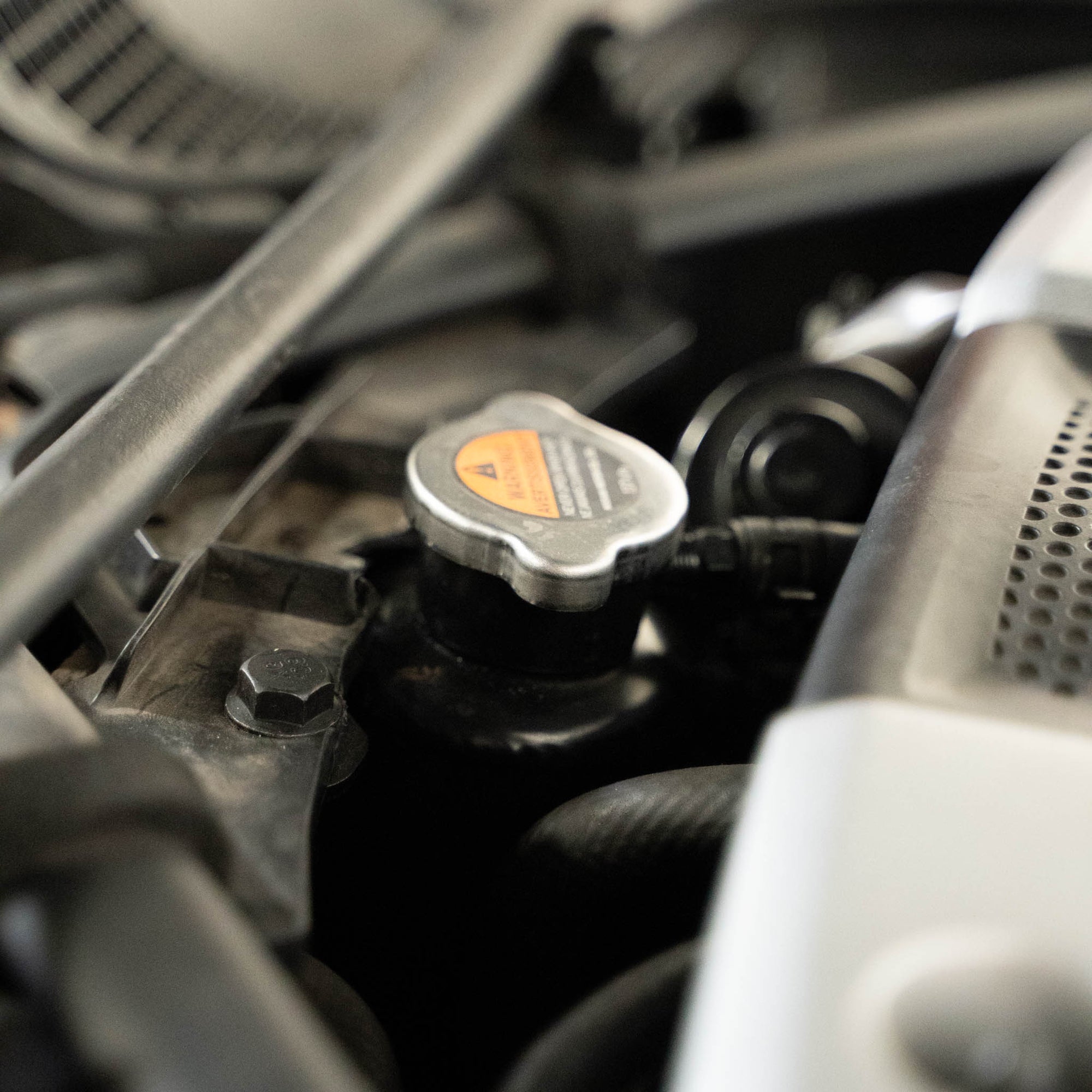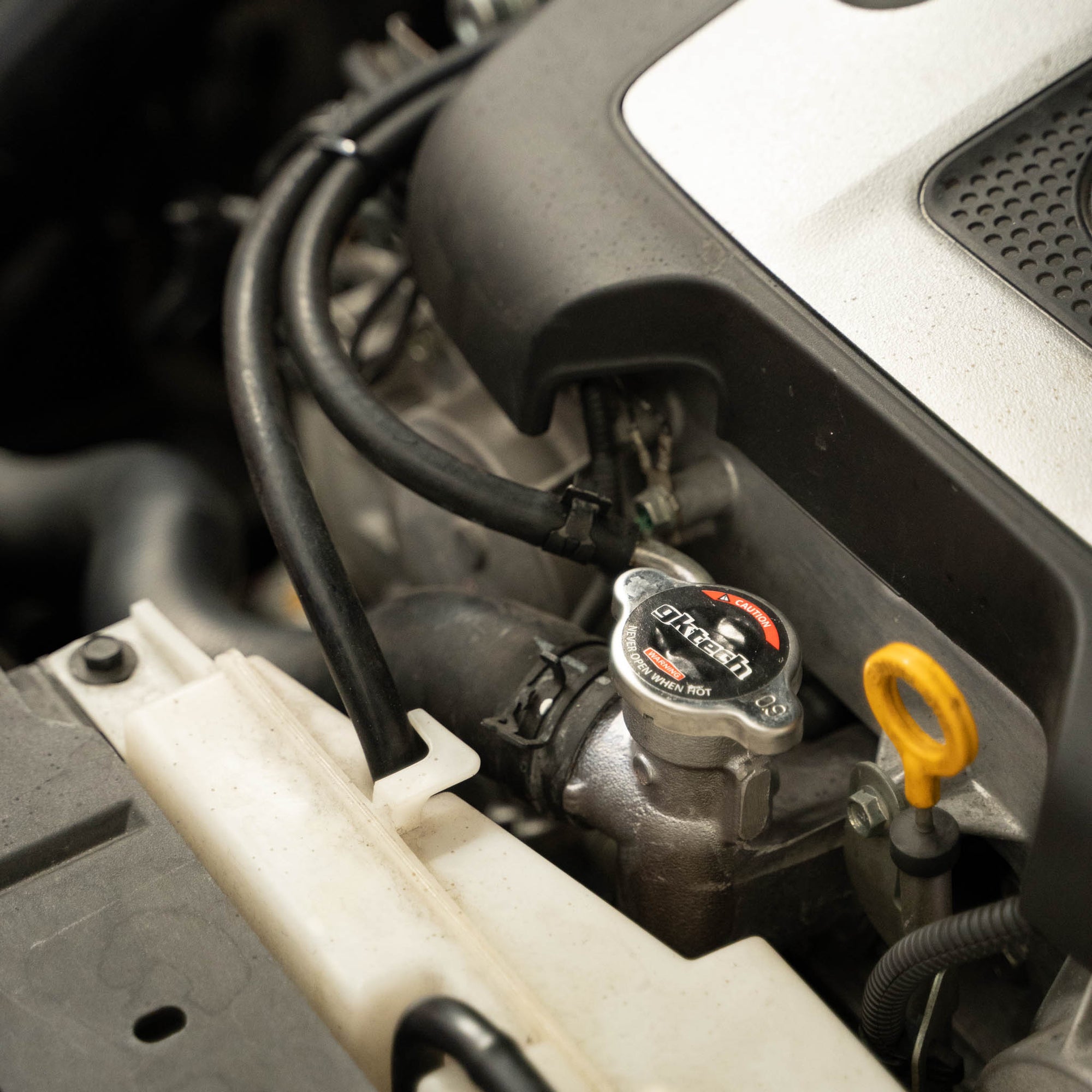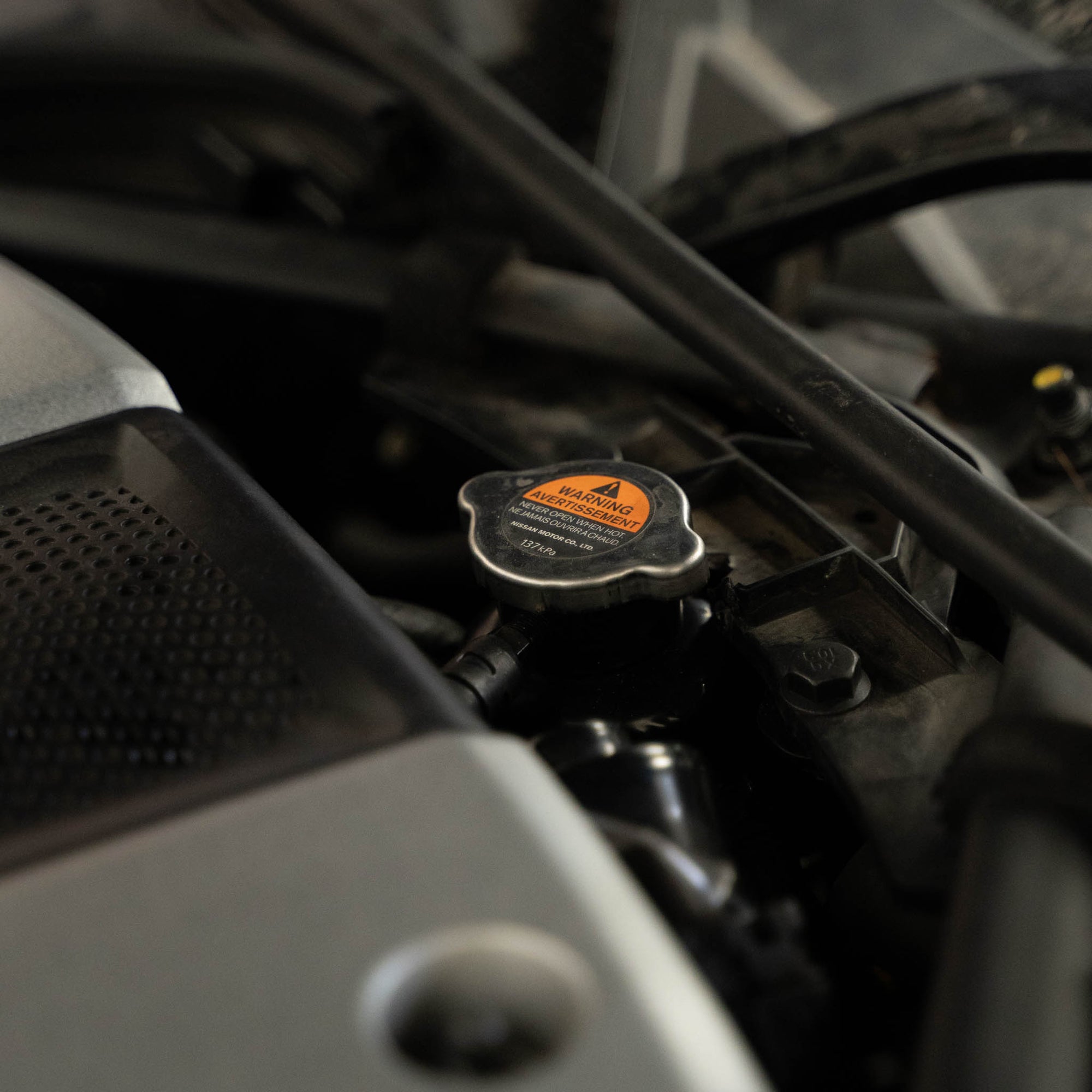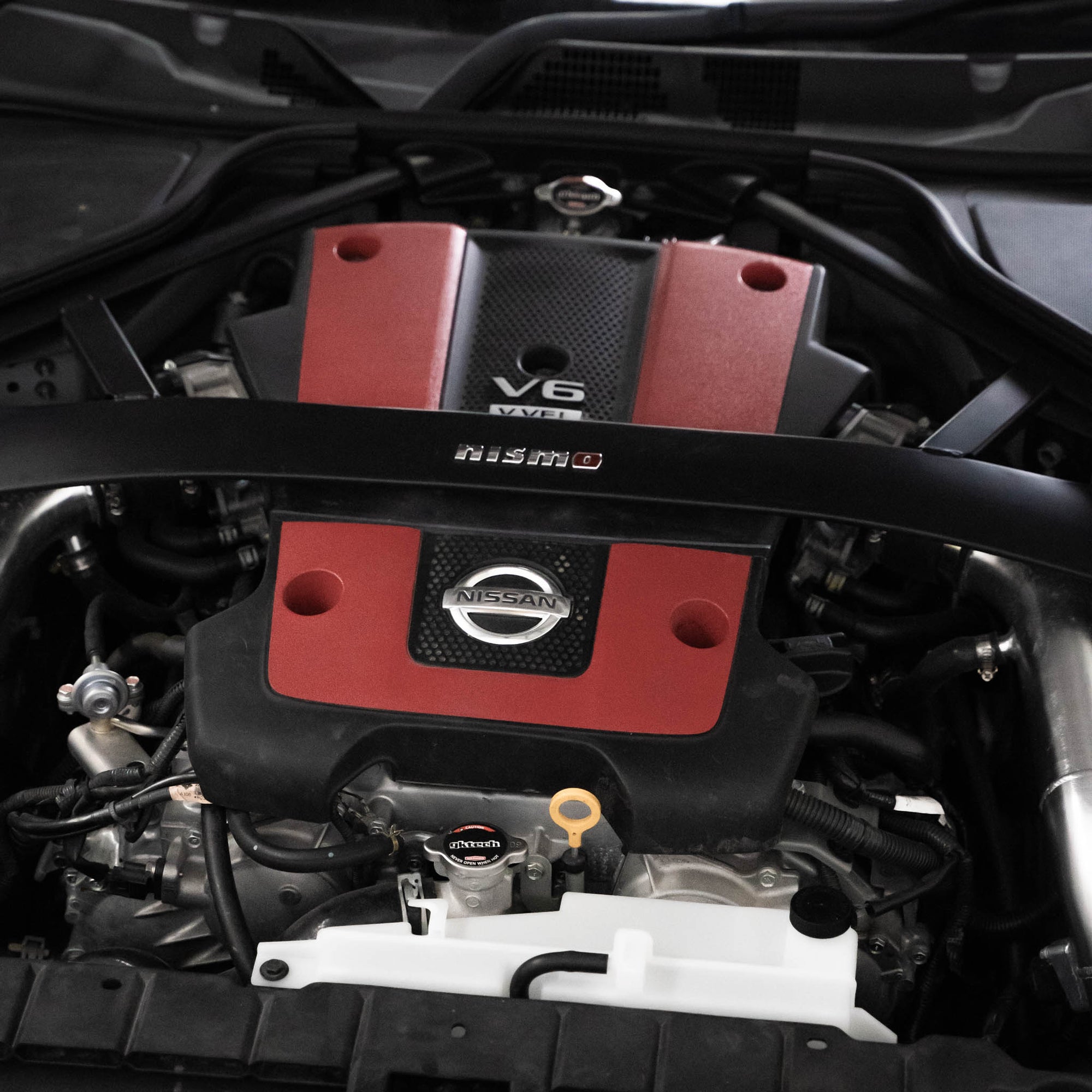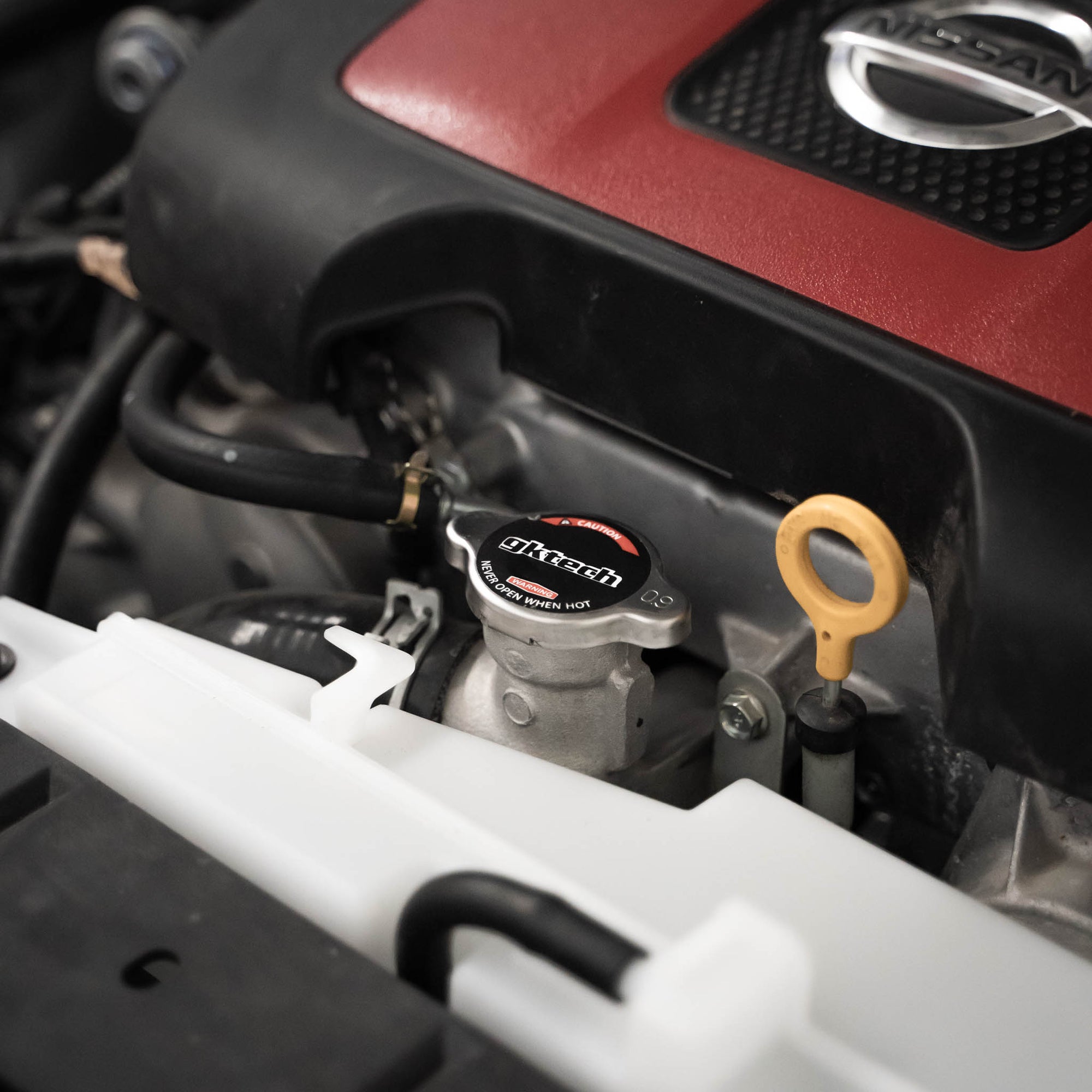 It worked great
I have supercharged g37 making over 600whp and as I pushed the car more and more with a stock drivetrain i noticed it started pushing coolant in the overflow bottle. As this would be an indication of head lift I decided to give this gk tech swirl pot kit ago after reading about its function. I installed the kit bleed the coolant system and let me tell you it works. Before the kit when i did a few back to back hard pulls coolant would push in my overflow tank and start to fill up quick and then needed to have to top the engine coolant continuously otherwise the car will overheat. After installing the kit and doing back to back pulls there was only about a t spoon of coolant in the tank and it didn't increase after a week of use. All recommend all boosted hr/vhr the kit does its job well.
370Z Z34 coolant swirl pot
I'm very happy with this product which is of excellent quality and the price and delivery is also good. I can't wait to install this item on my Z34 and if you own this car it's a MUST performance item that your Z needs to help the engine stay cooler which is the 370Z Achilles heels for this engine.
Mr Glenn Raymond
I've had no issues atm until I use it more 6 months but it's much better control water and getting ride of air in the system as well