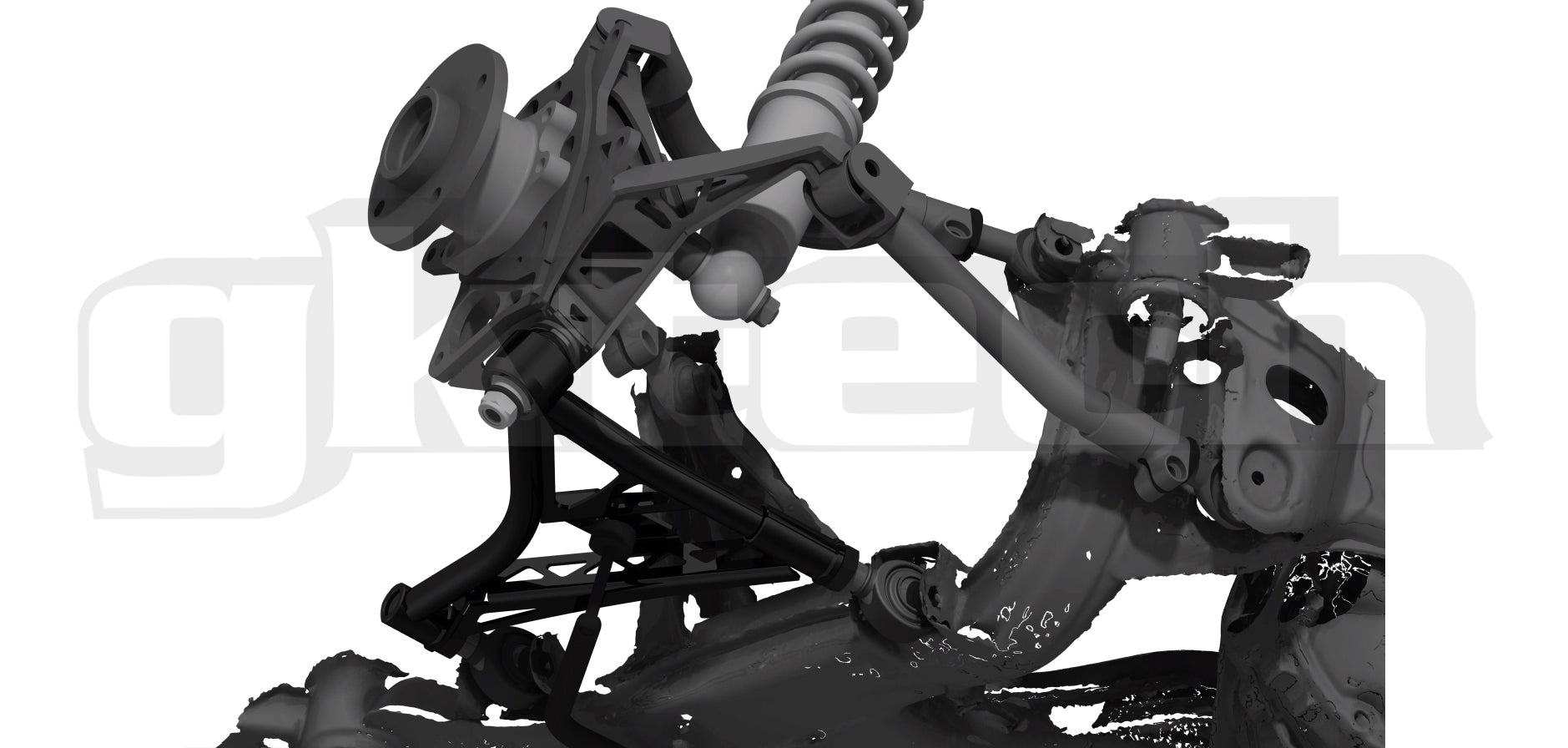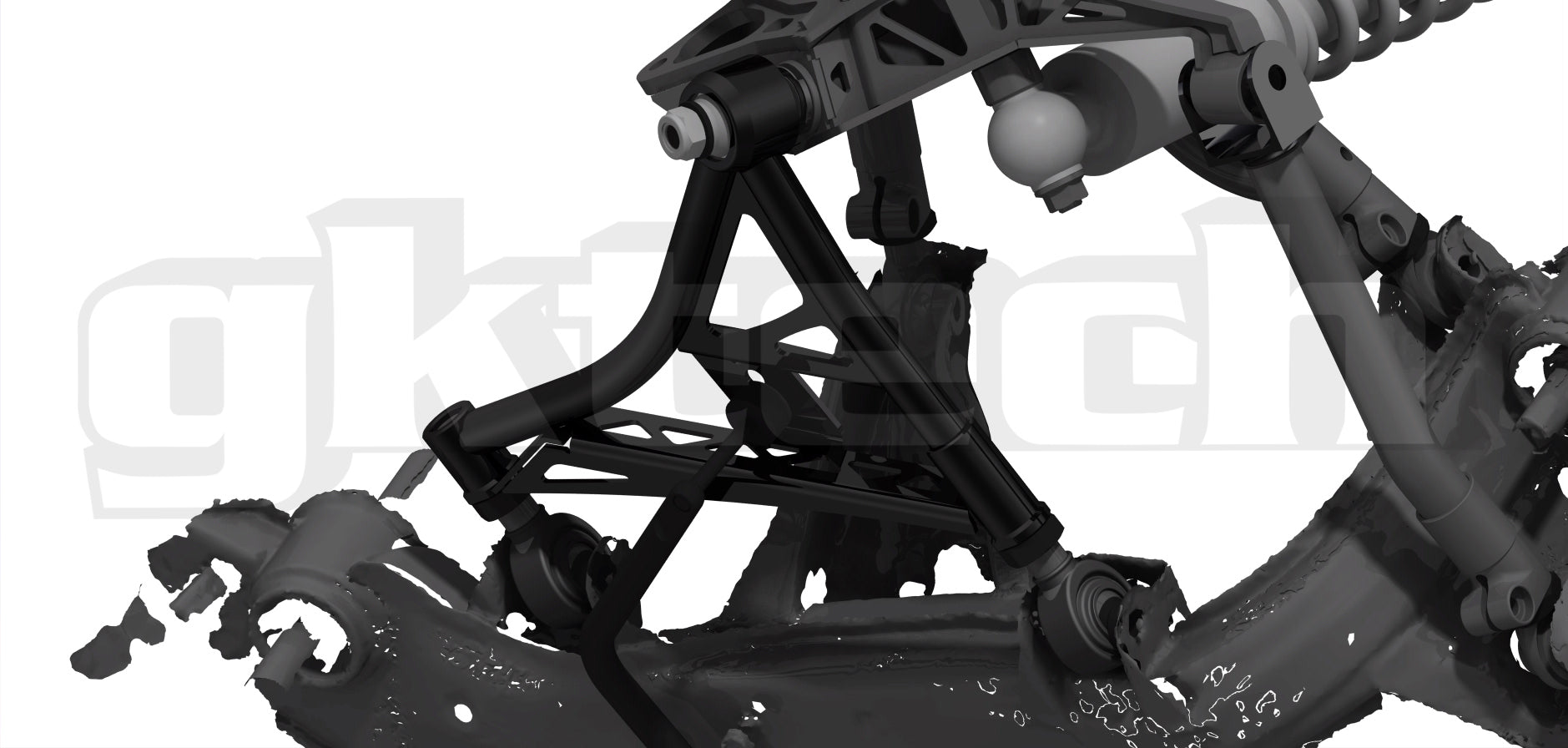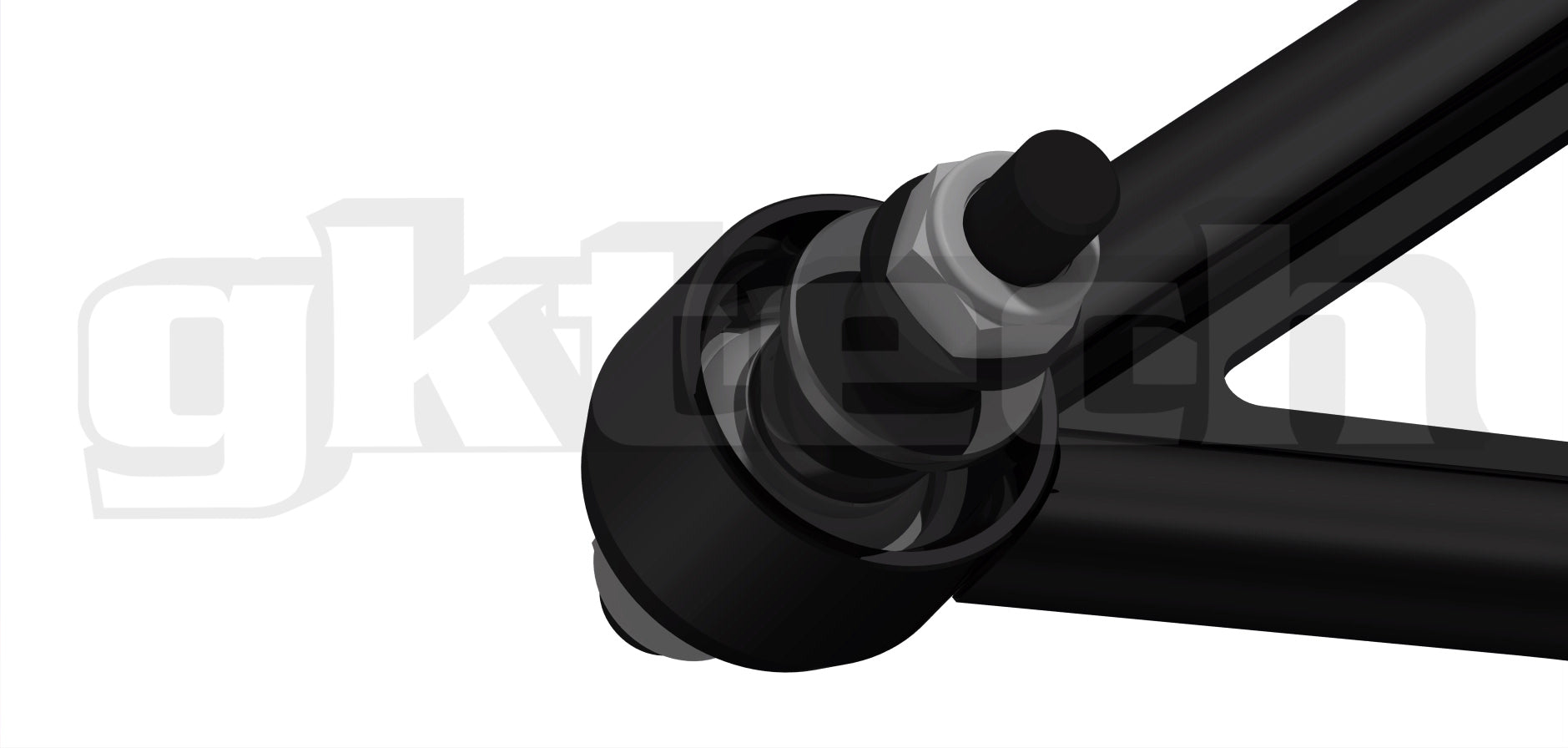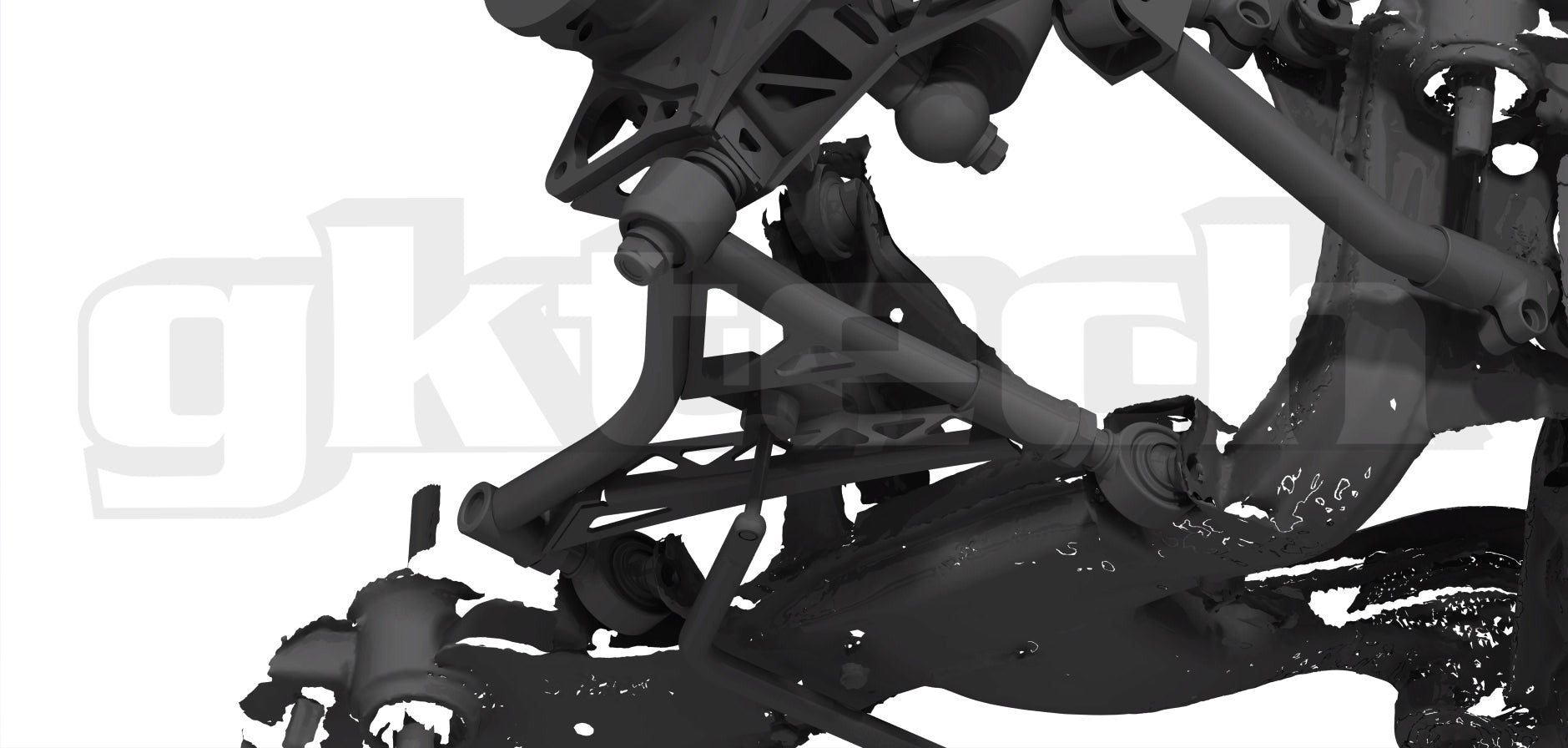 V2 240sx/Skyline/Z32 Adjustable Rear lower control arms
In stock
Q: What is backorder?
When a product is on backorder, it means that we have sold out and we are opening a back order due to popular demand. This is essentially a queue, when new stock arrives from production, we'll send your order.
Q: Will items in my order that are in stock be shipped out first?
We will send your order altogether once your backorder item is ready! You may wish to place separate orders if you want an item before the other is due back in stock.
Pickup available at Albuquerque NM
Usually ready in 24 hours
V2 240sx/Skyline/Z32 Adjustable Rear lower control arms
Albuquerque NM
Pickup available, usually ready in 24 hours
8524 Indian School Rd NE
Albuquerque NM 87112
United States
📦
Free Shipping on orders over $250
Checking Dispatch Times...
The V2 GKTECH Rear Lower Control Arms (aka LCA's) are built to a high standard and are far from the generic garbage that most people are used to, but at a very reasonable price. These arms are CAD designed, FEA tested, track tested (including 2 accidental crashes), have CNC machined ends, they're mandrel bent, CNC tube notched and TIG welded and to finish the arms off they're E-coated (aka electrophoresis coating) for rust prevention.

To top it off we're exclusively using high quality Teflon lined bearings (over $140 in bearings cost for the pair on their own) Our rear lower control arms allow for + or - 0.59'' (15mm) of track width and are the only LCA's that we know of that allow adjustment perpendicular to the centreline of the car which means that as you change the width your wheel doesn't push further back or forward into the wheel arch (unintentionally altering your suspension curves).

Wider track for FR cars gives more grip and less body roll and by adjusting the rear LCA's you can alter a vehicles understeer/oversteer properties.

- Feature 5/8" Teflon lined sphericals (inner) and high mis-alignment 3/4 sphericals (outer) which eliminates the flex found in factory rubber bushing offering a more direct and predictable feel.
- Manufactured from chromoly 0.86'' (22mm) OD (0.09'' (2.5mm) wall) tube and 4130 chromoly sheet with CNC machined ends.
- CAD designed, FEA tested, CNC machined ends, CNC mandrel bent arms (toe arms, tension rods and LCA's), CNC tube notched (camber and LCA's) and TIG welded

NOTE: If you are intending on running the rear LCA's any wider than 0.39'' (10mm) over factory it is recommended that you run axle spacers as seen here: http://www.gktech.com/products/#43

NOTE: If you' are intending on running the rear LCA's any shorter than around -0.19'' (5mm) please ensure that your suspension arms have an adequate inward adjustment.
NOTE: If you are intending on running the rear LCA's shorter than the OEM arms please ensure that your upper arms have adequate adjustment based on your setup. A raised subframe and/or drop knuckles both reduce the amount of negative adjustment available.


50% off all wrenches with the purchase of this product. Simply add this product and any of our wrenches to your cart and the discount will apply.
Will these fit my car?
We can only confirm fitment for the vehicles listed above under "confirmed fitment".
How long is the warranty on these arms?
All GKTECH suspension arms come with a lifetime warranty against manufacturing defects.
The Teflon lined heim joints come with a 1 year replacement warranty.

We stock spare bearings so even after the 12 months is up we can still help with replacements, worse case scenario they're a 5/8" heim joint for the inner bearings and a 3/4" for the outer (ball joint) and are readily available through your local autoshop.

Are these suspension arms legal for use on street cars?
Our understanding is that any suspension arm with a heim joint is not legal for street use in Australia. However we do recommend that you contact your local RTA for clarification/confirmation. Whether you use a suspension arm with a heim joint on public roads is at your discretion.

Are there any special tools required?
No, a spanner set will do the job which we do sell separately here - open ended wrenches

Do you carry spare parts for this product?
Yes we carry the following spare parts for this product, PCML12TES - https://us.gktech.com/replacement-pcml12tes-heim
YPB12T - https://us.gktech.com/replacement-ypb12t-spherical-bearing
Nissan
R32 SKYLINE GTR
R32 SKYLINE GTS-T
R33 SKYLINE GTR
R33 SKYLINE GTS-T
R34 SKYLINE GT
R34 SKYLINE GT-T
S13 CA18 240SX HATCH
S13 CA18 240SX/SILVIA
S13 SR20 240SX HATCH
S13 SR20 240SX/SILVIA
S14 240SX/SILVIA
S15 SILVIA
Z32 300ZX
R33 lower control arms
Best products on the market 100%
Top quality workmanship thanks GK
Nylocks
The suspension is great but tightening the nylocks is not. You have to have a SIGNIFICANT amount of force on the nylock to tighten it (prevailing force). I understand from a theoretical standpoint as to why they're used since they can't come loose easy but from an install and removal standpoint if you can't tighten the nut down then what's the use? It would make more sense to just use threadlocker as opposed to a nylock or even just following a torque spec. oem has zero issues with a torque spec they don't loosen from my experience. I had to use a floor jack and compress the suspension all on the ratchet just to tighten these nylocks down once everything was in place. Id also have to assume it's supposed to be tightened to oem torque specs anyway so I don't understand the reasoning for needing a nylock? I'd suggest replacing the nuts themselves honestly. Not the best idea.
Amazing experience.
Y'all are great. I kept fucking up my orders and needing to change shippping methods. Delivery address and you guys took care of it asap. Thank you guys again for the excellent service
Amazing experience.
Y'all are great. I kept messing up my orders and needing to change shipping methods. Delivery address and you guys took care of it asap. Thank you guys again for the excellent service
Best Purchase Ever
One stop for all your Nissan needs. Everyone works super fast to make sure you get your orders without delay. Prices are extremely competitive for high quality parts, some of which you cannot find anywhere else. Highly recommended one stop shop for your Nissan.