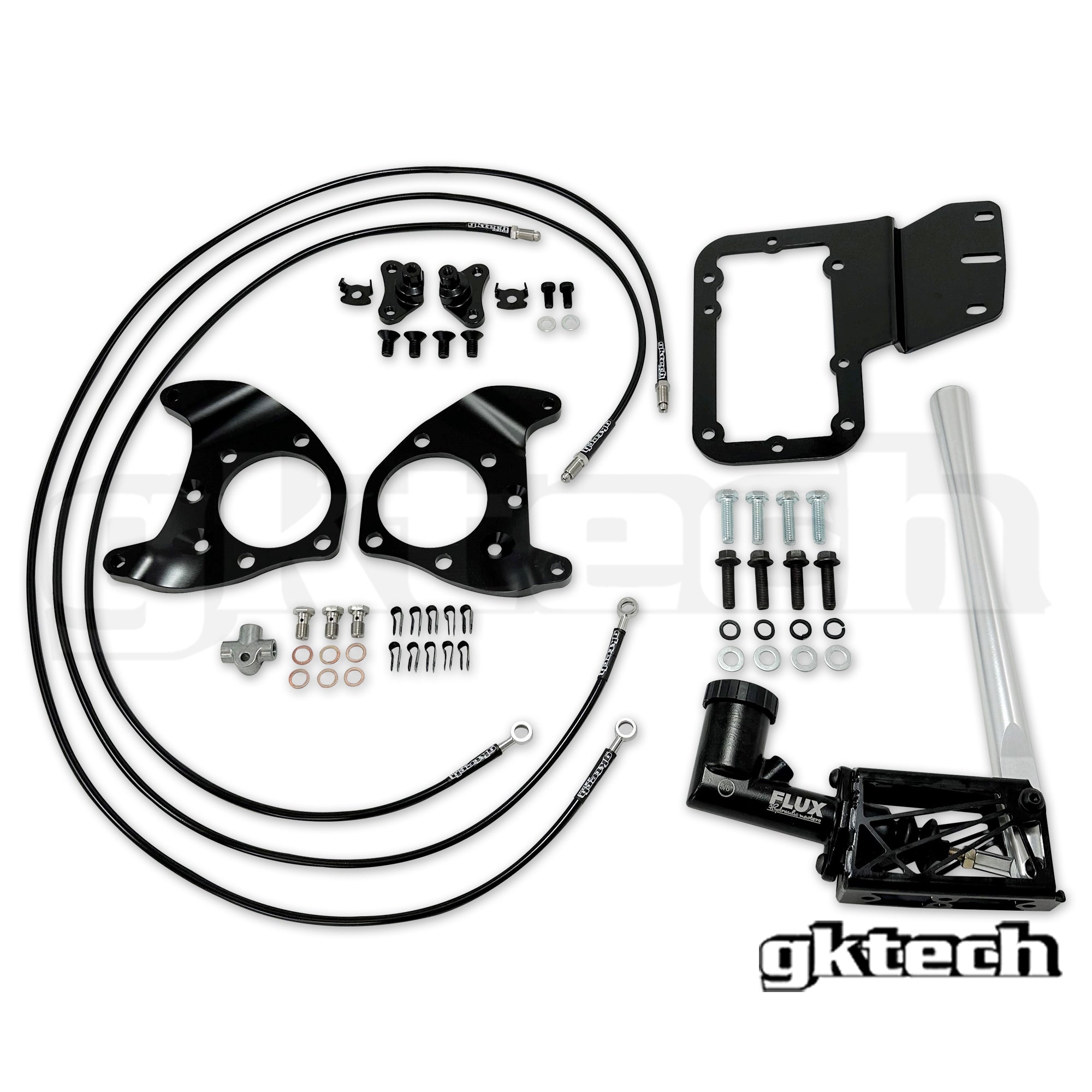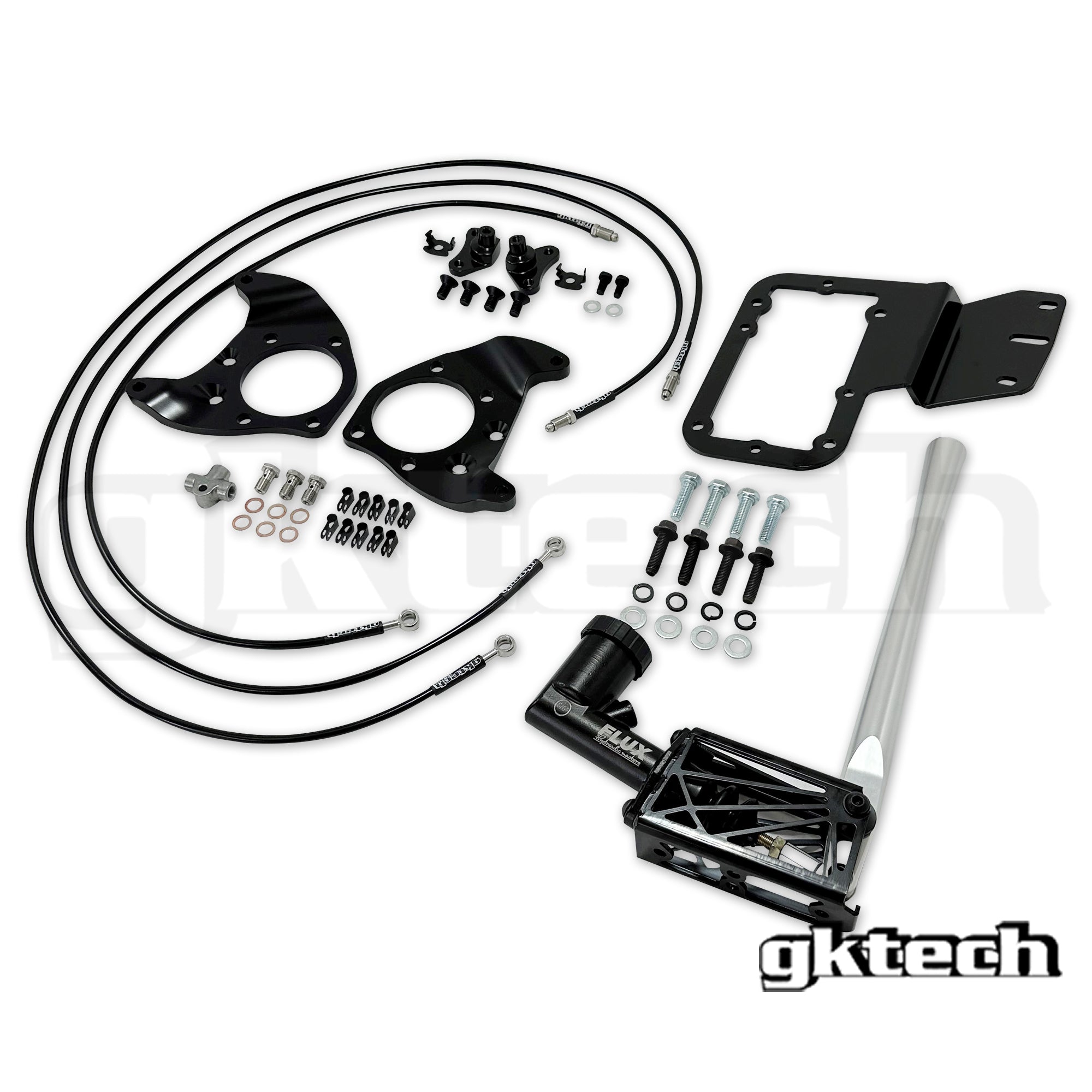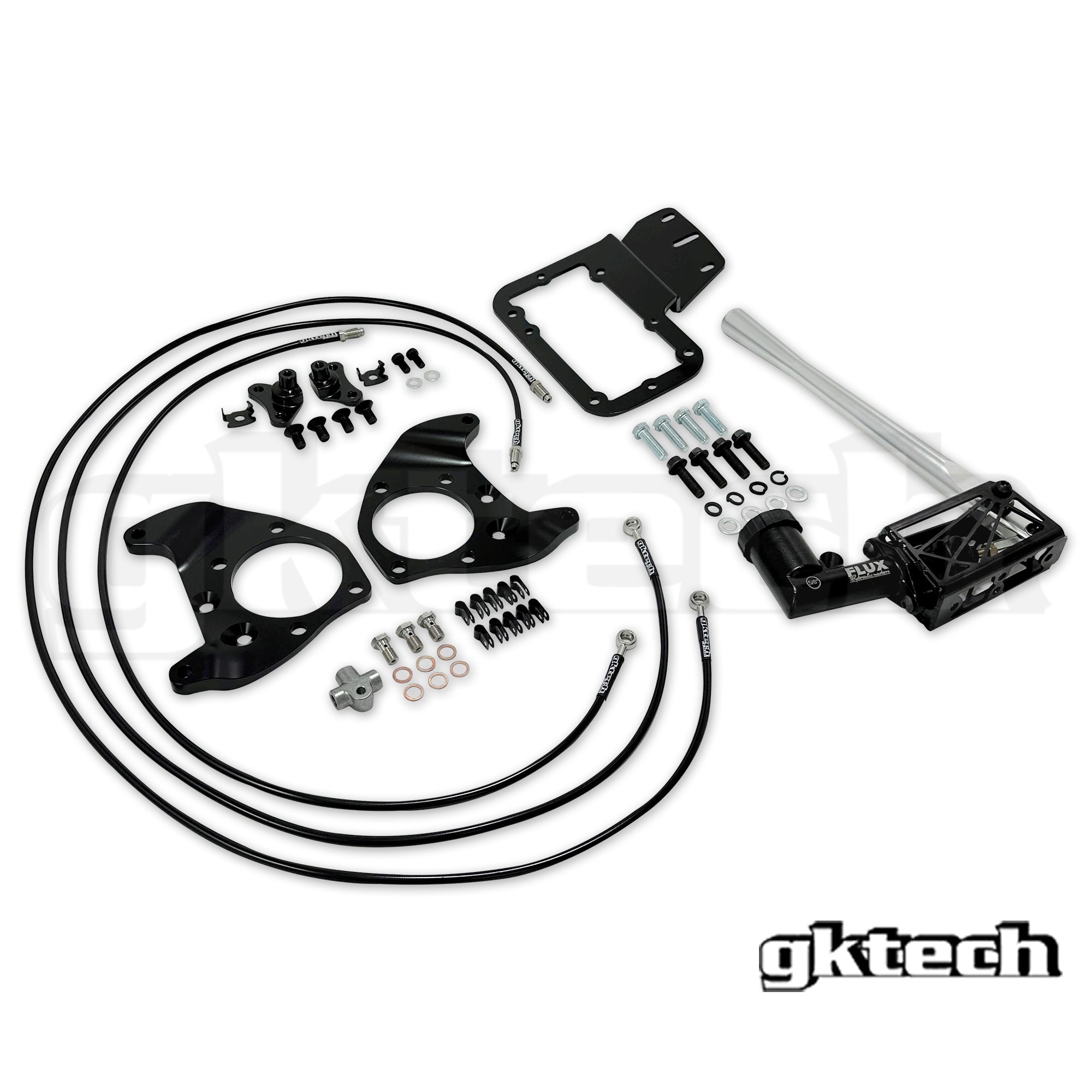 FR-S / GR86 / BRZ dual caliper Hydraulic e-brake setup - (10% combo discount)
Q: What is backorder?
When a product is on backorder, it means that we have sold out and we are opening a back order due to popular demand. This is essentially a queue, when new stock arrives from production, we'll send your order.
Q: Will items in my order that are in stock be shipped out first?
We will send your order altogether once your backorder item is ready! You may wish to place separate orders if you want an item before the other is due back in stock.
📦
Free Shipping on orders over $250
Avoid wasting time shopping around for all the individual parts, getting custom brake lines made up or running generic parts that may or may not work and use the only kit on the market that allows the use of the OEM e-brake. This kit literally includes everything required other than the calipers. If you want your rear brakes to lock up in an instant, this kit is the way to go.

This kit has everything you need to set up a dual caliper hydro e-brake in your car, just BYO calipers.

The contents:

E-brake assembly:
Self explanatory, this is the e-brake assembly that houses the lever and master cylinder.

Chassis specific e-brake mount:
Our chassis specific e-brake mounts are designed to ensure that our e-brake assembly can be fitted in an optimal position without the need to cut or drill into your transmission tunnel. These e-brake mounts are side mounted and require no trimming to the center console. This is an optional item and not required if you don't mind drilling holes into your car or want to mount the hydro within the center console. Available to suit either LHD or RHD vehicles.

E-brake handle:
This beautifully crafted CNC machined aluminium lever has been designed with ergonomics in mind whilst being aesthetically pleasing. Eg. it is comfortable and it looks good. Choose between silver, black, blue, pink, purple, red, orange, gold or neo chrome.
Master cylinder:
Choose between 5/8" and 3/4". For most setups our recommendation is 5/8" but more on that below in the FAQ's.

Braided lines:
Made in-house in Australia using stainless steel fittings and using stainless steel braided line with a PTFE outer these lines are made specifically to suit and even include the P clips to locate the line throughout your vehicle.

Dual caliper brackets:
The GKTECH dual caliper bracket is used to physically mount the secondary caliper. Our brackets are by far the best kit on the market and allow the use of the OEM e-brake (with the use of the bolt kit, sold separately). If you are running aftermarket knuckles that already have the provision for dual caliper brackets (like ours) then you don't need this bracket and it can be de-selected. 

Select between Brembo variant or non Brembo variant. 

Dual caliper bracket e-brake bolt kit:
This is an add on piece to our dual caliper brackets that allows you to use the OEM e-brake setup for parking. Highly recommended!

FAQs
Can I still use my e-brake for parking?
Yep, you sure can. Our kit is the only that I'm aware of that allows this. It bolts straight up with no modifications required to get your e-brake working as it was previously. Note that the additional custom mount we make is required in order to use the OEM e-brake(sold separately)

Will these work with "insert caliper here"?
This kit has been designed for use with the OEM 86/BRZ calipers. There are 3 variants that were used across various versions and all can be used. The only caveat to this is that you must use matching calipers. Eg. if your vehicle uses Brembo calipers, you must use a matching Brembo caliper (and rotor)

Is there anything else needed for installation?
Yes, everything is included in the kit with the only exception of the brake calipers and brake fluid. We include EVERYTHING else! BYO tools. 

How do I know which size master cylinder to choose?
Typically the 5/8 master cylinder is our go-to, the lever feel with this master is balanced, having a longer more typical throw to gauge feel while still efficiently locking the rear brakes. 

The 3/4 master cylinder is larger, so when used in that same setup the lever feel will be more direct, firmer, and require less throw to lock the rear brakes. However, if you are running larger brake calipers such as the OEM Brembos and a large wheel/tire setup and do want a bit more bite, we would suggest this master cylinder.

Will this kit work with aftermarket knuckles?
Our brackets are designed to be used with the OEM knuckles. They can NOT be used with aftermarket knuckles. If you're running aftermarket knuckles (like ours) with dual caliper provision already simply de-select the bracket option.
VEHICLE COMPATIBILITY
Scion
FRS ZN6

Subaru
BRZ ZC6
BRZ ZD8

Toyota
GR86 ZN8
GT86 ZN6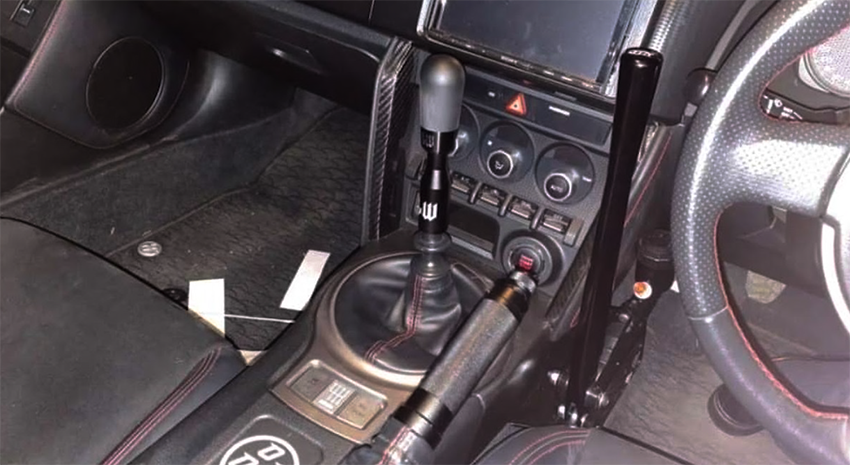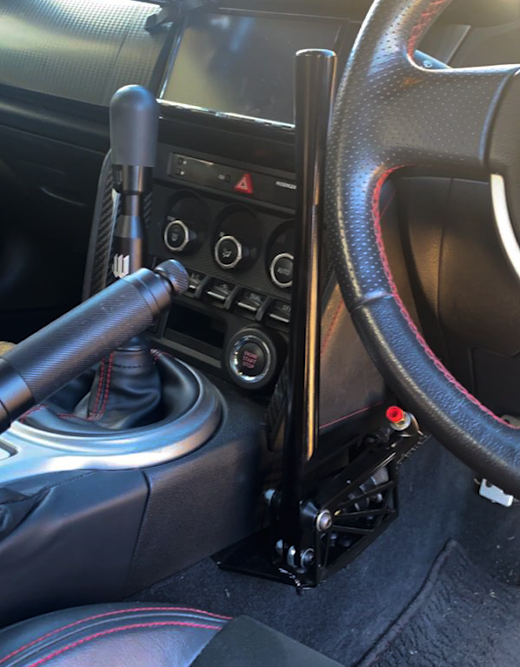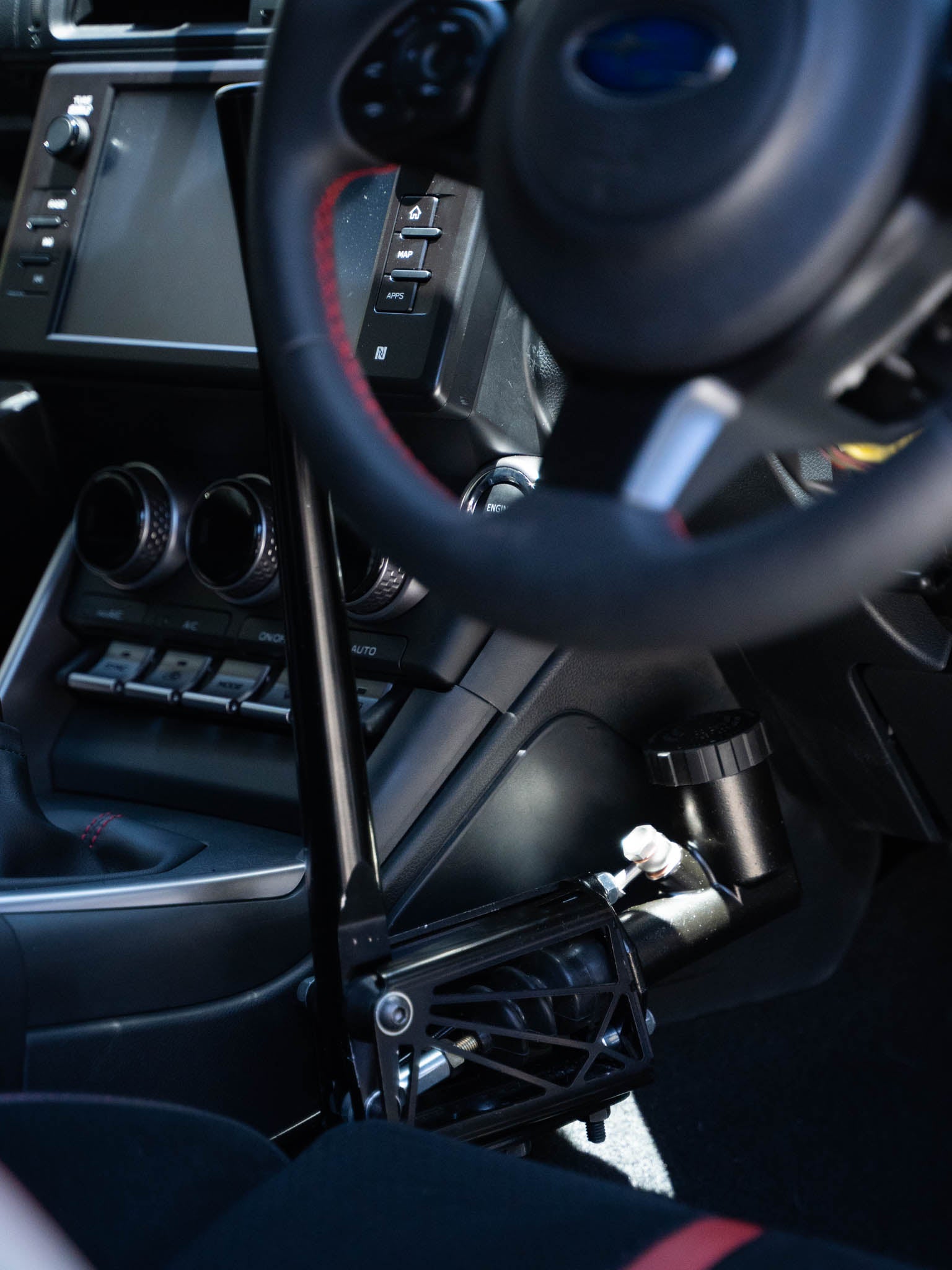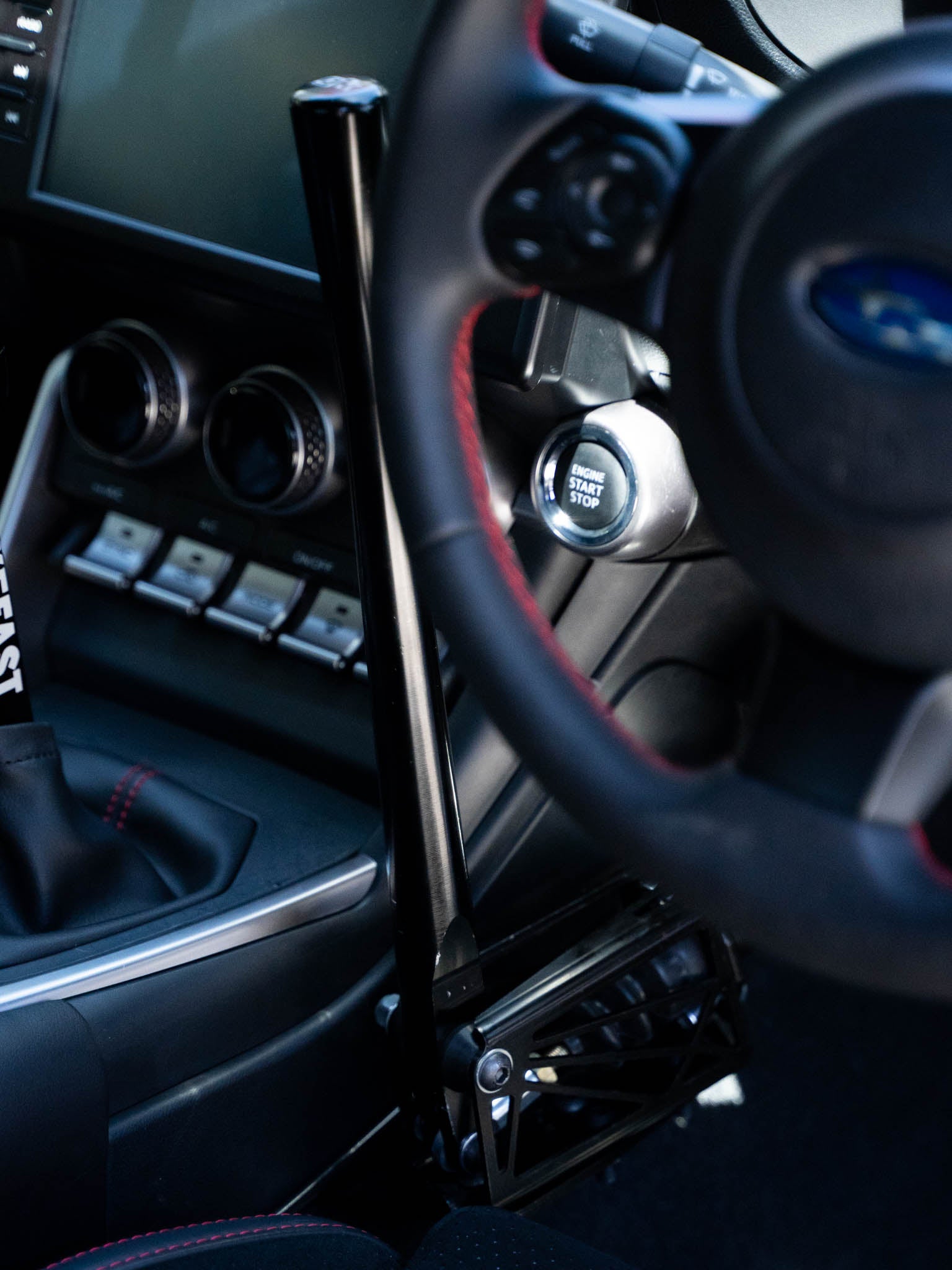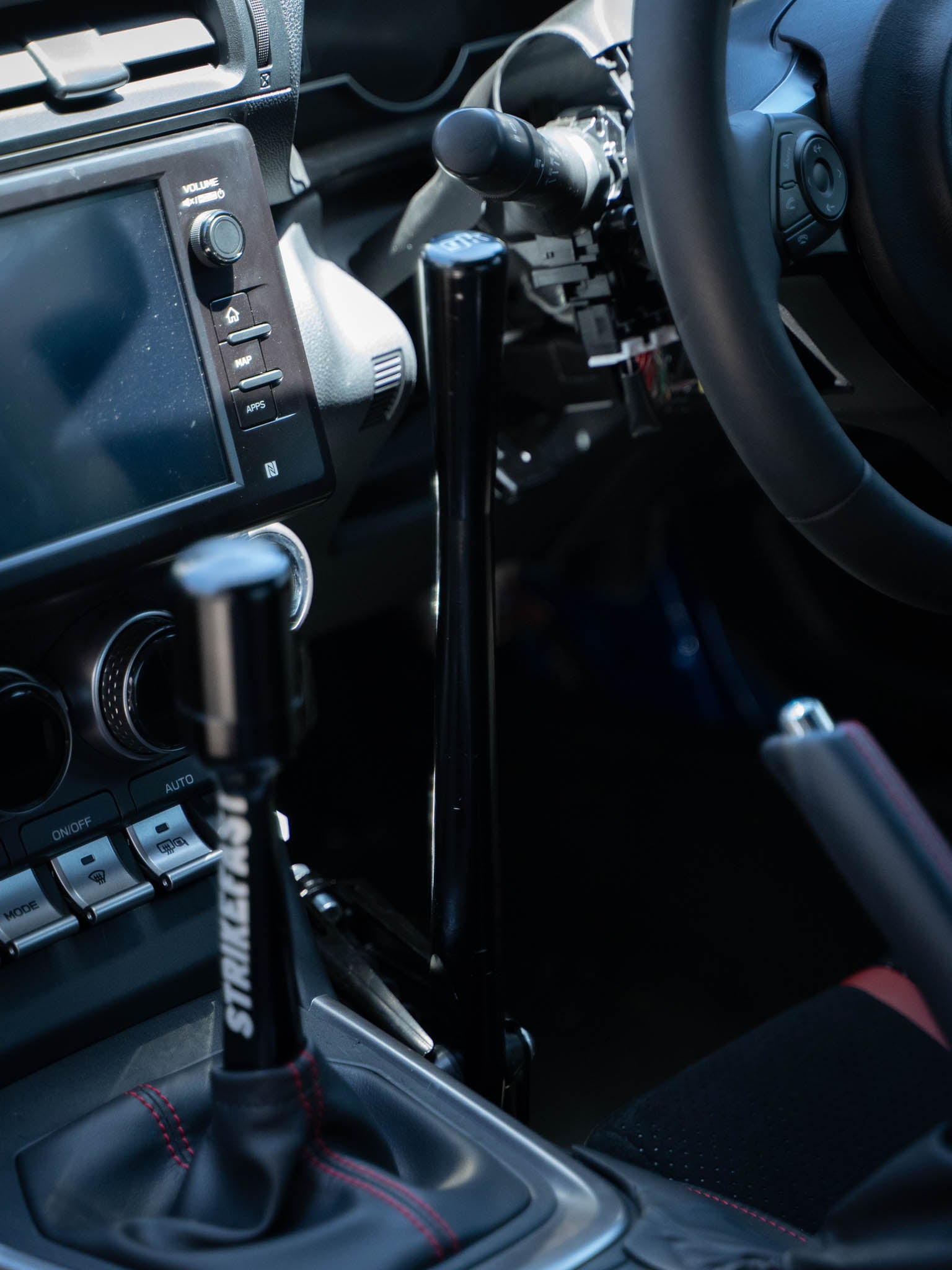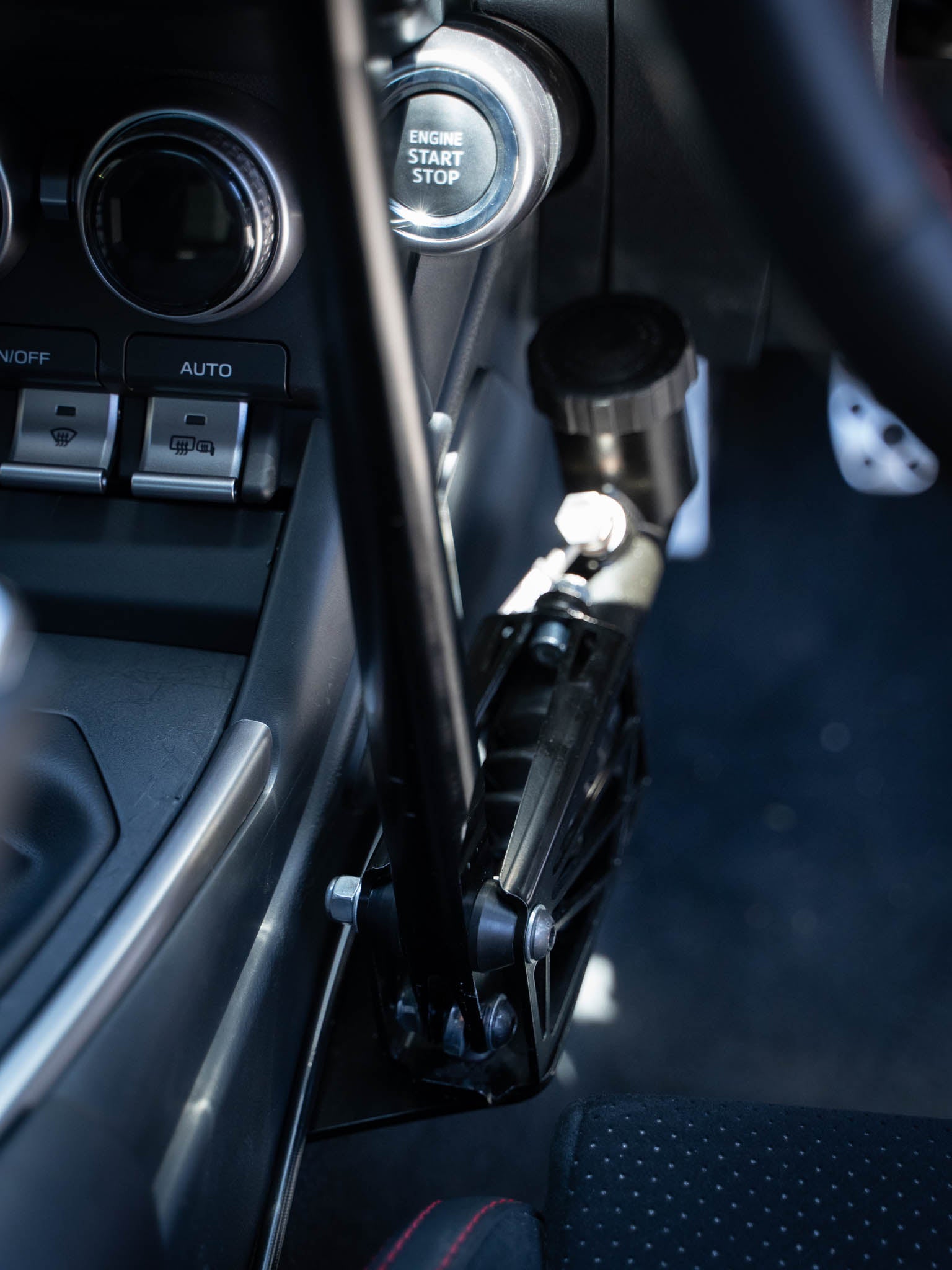 GR86/22BRZ Hydro
Discovering a fantastic product that goes beyond your expectations is truly enjoyable. The smooth journey, from fast shipping to easy installation, makes everything incredibly satisfying. This product's speedy delivery shows a dedication to customers, and its simple setup adds convenience by removing any unnecessary complications. Altogether, its quality, quick shipping, and easy setup boost its value and make the buying experience.
GT86 Dual Caliper Handbrake Combo
Fantastic customer service and product!